Making Your Dreams Come True
in Milwaukee, Wisconsin
We work side by side with our couples to create the wedding cake of your dreams, whether you come in with a vision or need some design guidance.
We offer tasting appointments for couples for a fee of $25.00. You have the opportunity to sample our five most popular cake flavors, which include: vanilla cake, chocolate cake, lavender cake, spice cake, and red velvet cake. You will also sample our six most popular fillings and buttercreams, which include: vanilla buttercream, cream cheese-white chocolate buttercream, chocolate ganache, raspberry filling, lemon curd, and vanilla bean pastry cream. If you would like to switch out any flavors, please take a look at our complete flavor list. During the tasting, we will style and sketch out your dream wedding cake. Clients are encouraged to bring in any ideas or pictures that they love, but we are more than happy to help make suggestions and show the work that we have done.
The Cake Lady is open Wednesday through Saturday for appointments. Please note we do not take appointments on Sundays, Mondays, or Tuesdays. We try to accommodate our deliveries and schedules as well as yours! We ask for a minimum 1-2 week notice on all appointments.
We do sell our tasting bags to-go as well for $25.00 if you would like to sample something sooner rather than later.
All of our cakes are layered cakes. Tiered wedding cake begins at $4.25 per slice, and sheet cake begins at $3.25 per slice. Both cake slices look exactly the same on the plate. They both go up from there, depending on the flavor of the cake and the flavor of fillings. Fondant adds a minimum of $1.00 per slice. There is a decoration charge (totally dependent on how you choose to decorate your cake) and a delivery and set-up charge, which is $50.00 to downtown Milwaukee (it goes up from there depending on mileage).
We have three different sizes of cupcakes:
Mini - Small - Large
Mini begins at   $2.00 each;
Small begins at $2.75 each;
Large begins at $3.25 each.
We work side by side with you to create the cake of your dreams, whether you come in with a vision or need some design guidance.
With over 20 flavors of filling, we understand that picking flavor combinations can be a bit of a challenge, but that's why we are here to help guide you! When deciding on what your cake will be, please select one flavor of cake, three layers of filling, and one frosting.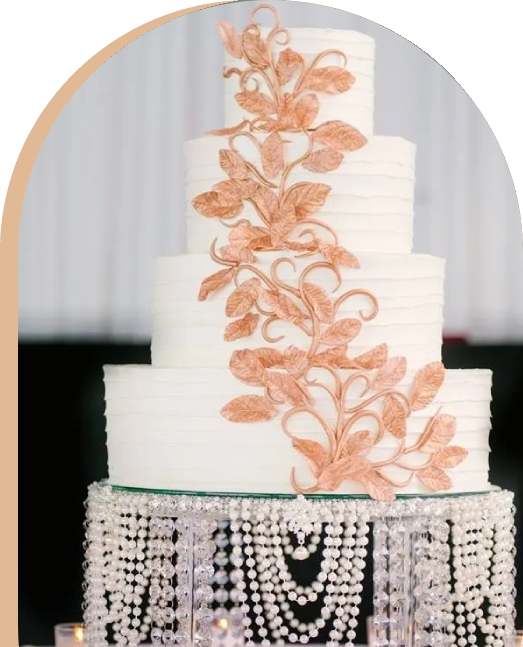 Vanilla, Chocolate, Lavender, Orange, Lemon, Lemon Poppy Seed, Coconut, Vanilla Poppy Seed, Almond, Spice, Red Velvet, Carrot, Banana and Chocolate Guinness.
Vanilla Buttercream, Chocolate Buttercream, Espresso Buttercream, Mocha Buttercream, Caramel Buttercream, White Chocolate Buttercream, Cream Cheese-White Chocolate Buttercream, Chocolate Ganache, Coconut Buttercream, Almond Buttercream, Peanut Butter Buttercream, Hazelnut Buttercream, Raspberry Buttercream, Strawberry Buttercream, Lemon Buttercream, Pumpkin Buttercream, Rum Buttercream, Bailey's Buttercream, Maple Buttercream, Crème de Menthe Buttercream, Peppermint Buttercream, German Chocolate Filling, Key Lime Curd, Lemon Curd, Raspberry Preserves, Strawberry Preserves, Vanilla Bean Pastry Cream, Nutella Buttercream, Butterscotch Buttercream, Cookies, and Cream Buttercream.
Vanilla Buttercream, Chocolate Buttercream, White-Chocolate Buttercream, Vanilla Fondant, Chocolate Fondant, and Chocolate Ganache.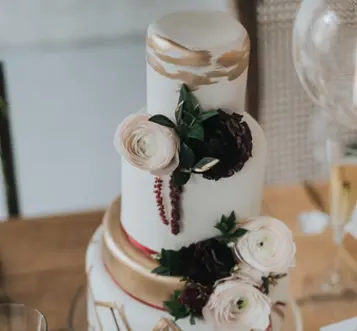 For all pricing information for weddings and other special events in your life, please use the button below for quotes and additional information.